Las Vegas Motor Speedway Seating Chart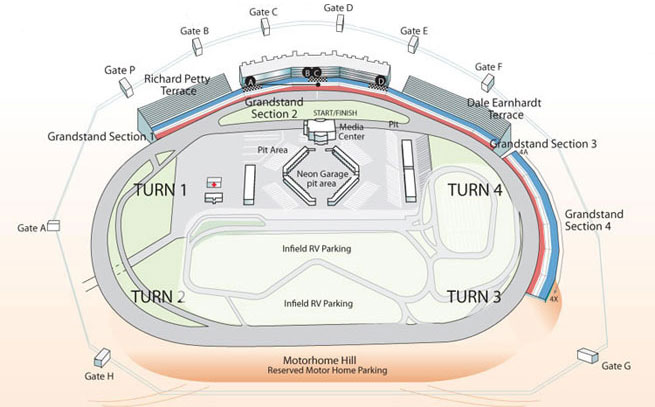 Las Vegas Motor Speedway offers reserved seating for 80,000 guests across the entire venue. Many fans consider seats near the turns to be the best seats in the house. Seating is standard arena style seating designed for sturdiness and comfort.
Accessible Seating:
Section 1-N through 1-O, Row 31
Section 2-A through 2-Y, Row 49
Section 2-A through 2-D, Row 31
Section 2-V through 2-Y, Row 31
Section 3-A through 3-B, Row 31
Earnhardt Terrace 301 through 316, Row 82
Petty Terrace 102 through 110, Row 82
Please call LVMS at 1-800-644-4444 if you need help with selecting your seating.
NOTE: The seating layout may change depending on the event. Always check the seating map when choosing your tickets.
You can reserve your best seats today by purchasing your tickets now! Visit the Las Vegas Motor Speedway schedule to see all the upcoming events.
To view the ticket and authenticity policies please check out the ticket information page.